2 Letter to the Girl's Youth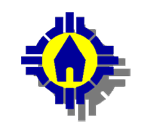 Madrid, July 8, 2010

Dear Schoenstatt's International Girls Youth:
Greetings from Madrid! We have gathered the representatives of Spain, Switzerland and Germany's Girls Youth to prepare for the next big encounter that will take place next year here in Madrid: our International Girls Youth Encounter during the World Youth Day. As you already know, in September there will be a pre-encounter in Schoenstatt (Germany) to exchange ideas about the development of the Encounter. With this letter we want to tell you what we thought:
The goal to September will be:
      
to think what is important for our great international encounter
      
find a motto for it that will also be a start for our joined way to 2014
Here we have taken more consciousness: we are the new founding generation, it is upon us that Schoenstatt can reach to today's world. Just like 1914's founding generation could give an answer to the world in that time, we have to see today's challenges, assume them and give them an answer. With us start the next 100 years of Schoenstatt!
The program will be as follows:
      
First, we will listen to the Girls Youth's echo in every country, the voices of time in their countries, in their societies, etc., and what is alive in their own youth.
      
The second step will be to ask ourselves what we need to be today's founding generation.
      
From all that, our motto for the International Encounter in Madrid will be deduced and also the points in the program.
We will configure the program with all the countries that participate. But we want to ask, please, for your opinions. You can contribute, specifically, preparing the next questions for the meeting in September, and if you won't be able to participate in, you could send it to us:
      
Which voices of time call your attention in your country and your society?
      
Which streams/mottos are alive in this moment in your youth?
      
Are there any projects, initiatives, in which you feel that they are an answer to today's voices of time?
It would be even better if you could make a mini-presentation in Power Point. It is also possible to send us a letter so that we can read it out loud. They must take maximum 5 minutes. Please, send your contribution until august 25, 2010, to Sr. M. Anastasia (sr.m.anastasia@sonnenau.de) and Sr. María Montserrat (hnarta2011@gmail.com)
We are also planning a videoconference via Skype so that we can talk to you, on September 7, 2010, at 15h00 (in Germany). Please, let us know who will like to participate in it so that we can precisely and efficiently plan it.
To all the countries that will be present in Schönstatt on the pre-encounter, we want to ask you a collaboration that you'll see on an attachment.
During this encounter in Madrid, the joy and longing of gathering together in September has grown. Is it happening to you too? It is great that we can still meet this year in our original Shrine, personally or via internet!
United in our Living Crown,
Stefanie (Switzerland's Girls Youth), Theresia (Germany's Girls Youth),
Blanca, Clara and Carmen (Spain's Girls Youth),
Sr. M. Angeline, Sr. Maria Montserrat and Sr. M. Anastasia